OPTIFLUX 1300
Electromagnetic flowmeter for OEM applications, dosing systems and compact skids
Economical flow measurement of liquids (≥5 μS/cm) with solid content (≤70%)
-25…+120°C / -13…+248°F
Wafer-style design: DN10…150 / ⅜…6", max. PN40 / ASME Cl 300
3 x 4…20 mA, HART®, Modbus, FF, Profibus-PA/DP, PROFINET
OPTIFLUX 1300 C – Compact version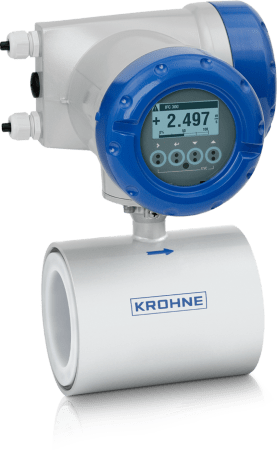 The OPTIFLUX 1300 is an electromagnetic flowmeter (EMF) with lightweight wafer-style design. The meter is an economical solution for applications with conductive liquids (≥ 5 μS/cm) and higher solid content (up to 70%). Unlike the OPTIFLUX 1100, the OPTIFLUX 1300 offers a better accuracy. The flowmeter already meets the demands of many applications in various industries. It has established itself as the preferred solution for OEM machinery applications, dosing systems, compact skids, chemical handling systems or pump and firefighting systems.
The OPTIFLUX 1300 features a reinforced PFA liner and Hastelloy® electrodes that guarantee excellent chemical resistance and a large temperature range (up to +120°C / +248°F). The EMF has no internal moving parts, does not require maintenance and is insensitive to vibrations. It comes with various digital communication options and is approved for use in hazardous areas. A full on-site verification of the flowmeter without process interruption can be carried out using the OPTICHECK service tool.
Product highlights
Bi-directional flow measurement over a wide dynamic range (turndown ratio: 1000:1)
Lightweight and compact wafer-style ("sandwich") design for space saving installation
Standard measurement accuracy: ±0.3% or ±1mm/s of measured value (MV)
Extensive sensor and process diagnostics (incl. NE 107)
Reinforced PFA liner: Smooth surface, excellent chemical resistance
Pipe cross-section without restrictions for slurries with non abrasive solid particles
No maintenance required
On-site verification of flowmeter with OPTICHECK service tool
Typical applications
General
More demanding water applications (potable, raw, salt water, wastewater, heated and cooled water)
Fiscal metering (custody transfer)
Water and wastewater industry
Abstraction and irrigation
Monitoring of distribution networks
Water circulation and treatment systems
Agricultural industry
Sludge, manure, mud, slurry
Machinery and apparatus (OEM industry)
Batching, dosing and mixing systems
Compact and mobile skids
Chemical handling systems
Firefighting systems, foam mixing, control of sprinkler systems
Filtration systems
Pump wagons
HVAC industry
Heat transfer and cooling systems
Pump control
Accessories for this product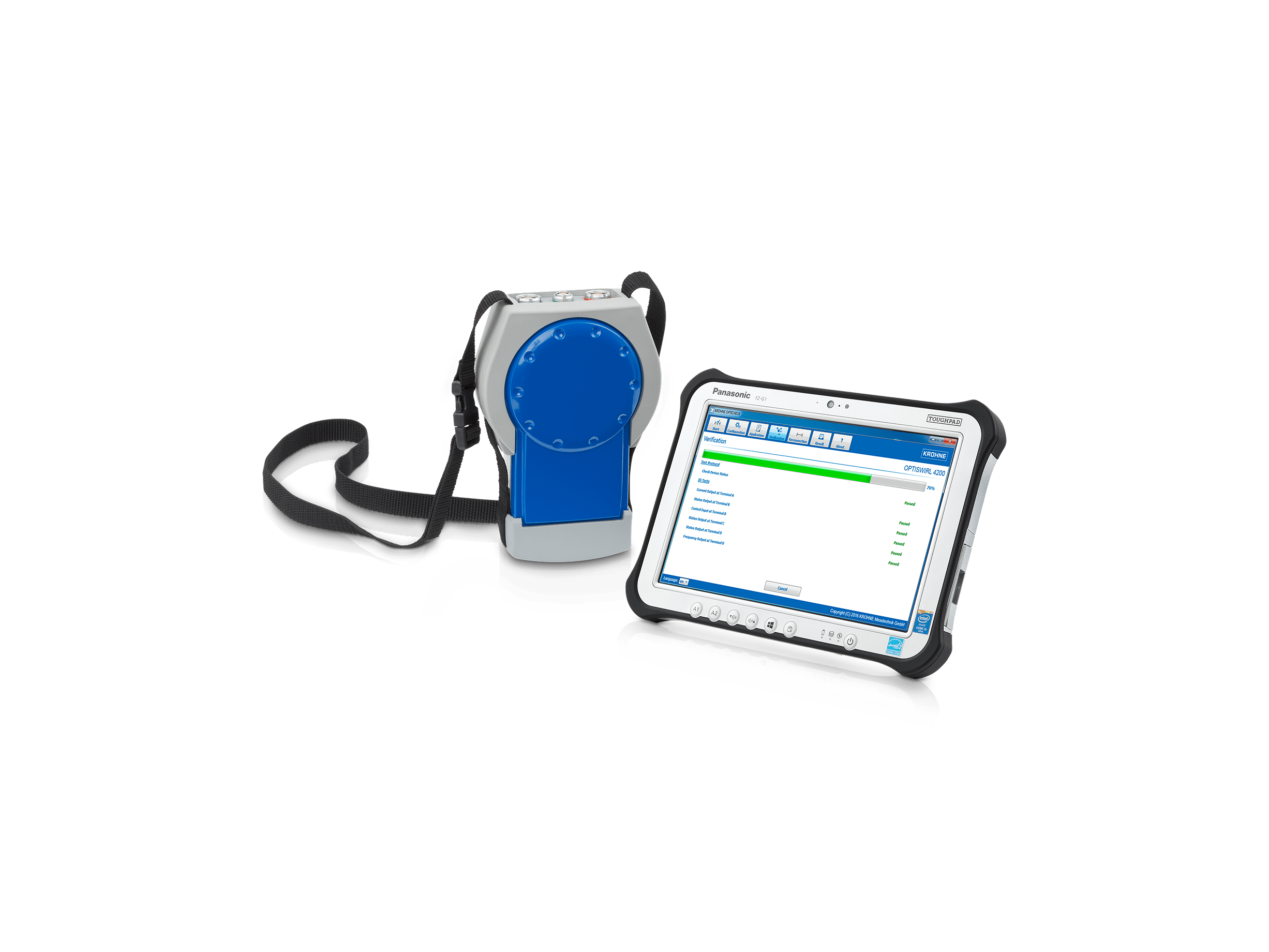 OPTICHECK Master
Handheld for in-depth verification, device commissioning and monitoring
On-site performance check and verification (level 0,1,2) without process interruption
Convenient commissioning of field devices, e.g. zero calibration
Detailed reports for proof test documentation of safety loops acc. to IEC 61508/61511, and for quality management systems (ISO 9001)
View product details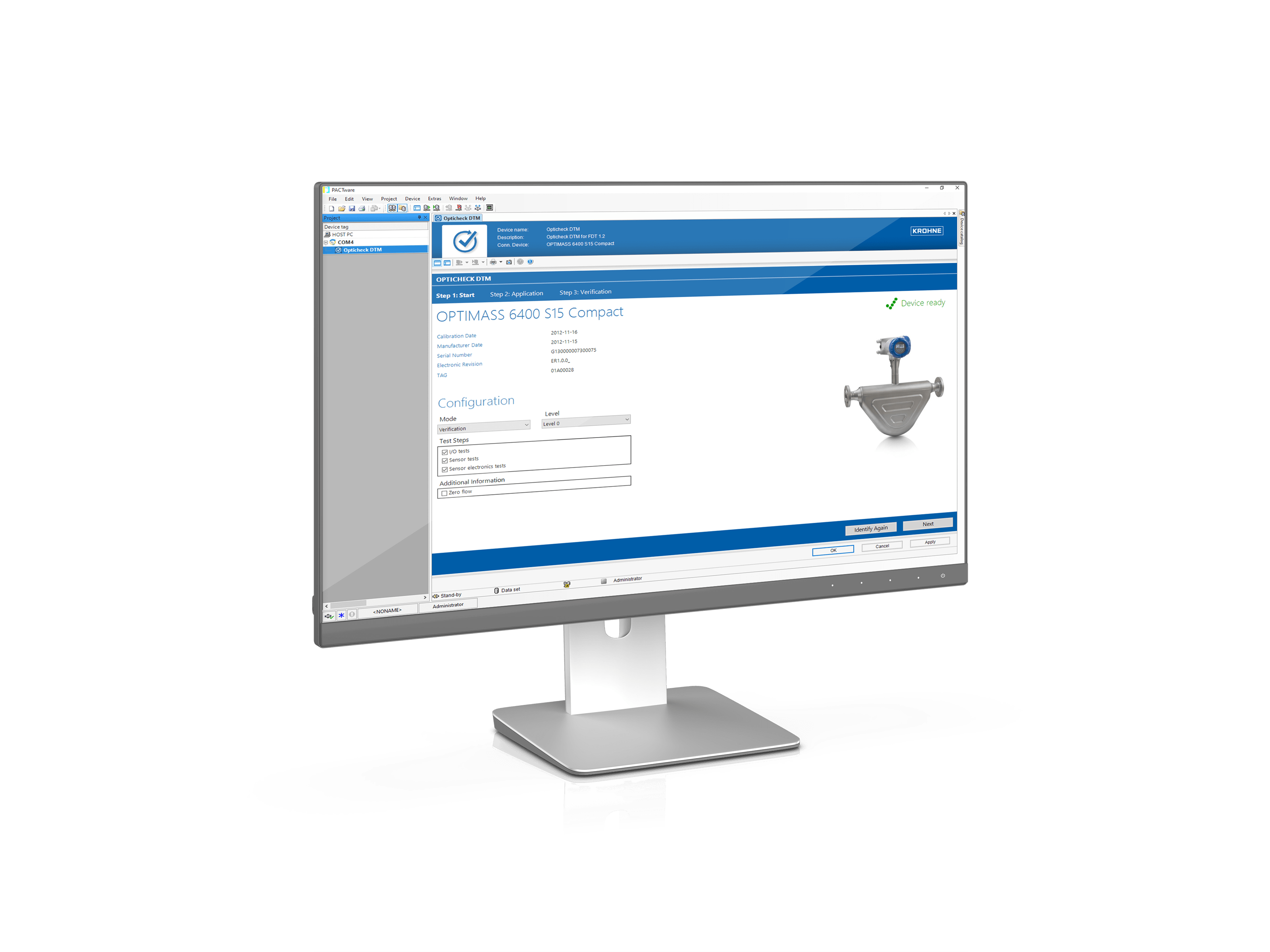 OPTICHECK DTM
DTM for advanced device verification and commissioning
Usable with any FDT frame application from the control room or on site
Advanced verification (level 0,1) without process interruption
Detailed reports for proof test documentation of safety loops acc. to IEC 61508/61511, and for quality management systems (ISO 9001)
View product details
Related products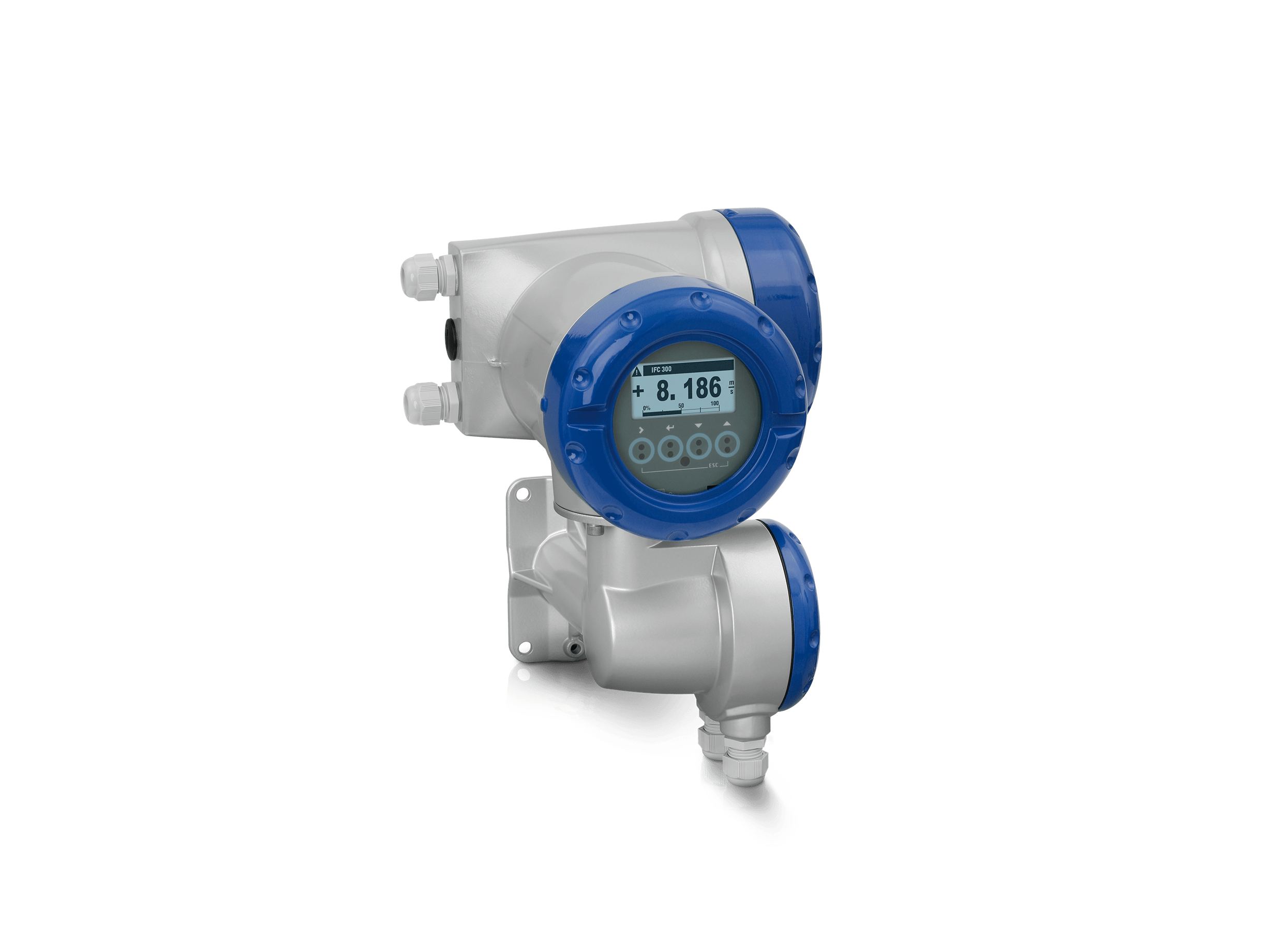 IFC 300
Electromagnetic flow converter for combination with OPTIFLUX and WATERFLUX flow sensors
Compact, remote field, wall-mounted and rack-mounted housing
With extensive diagnostics for advanced requirements (NE 107)
4-wire, 3 x 4…20 mA, HART®, Modbus, FF, Profibus-PA/DP, PROFINET etc.
View product details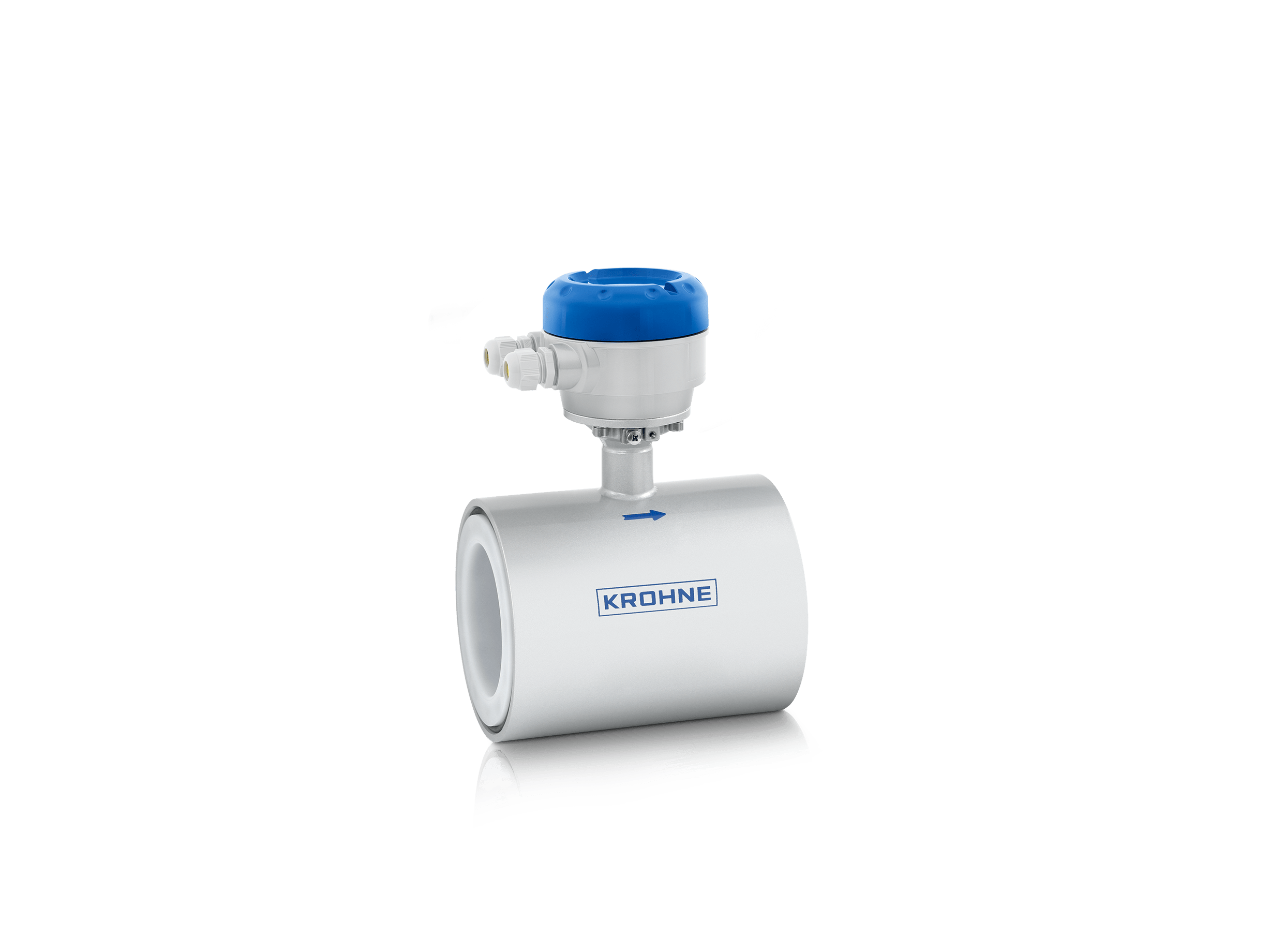 OPTIFLUX 1000
Electromagnetic flow sensor for combination with IFC 050, IFC 100 and IFC 300 signal converters
Sandwich design with free pipe cross-section
Connection sizes: DN10…150 / ⅜…6"
Liner: Reinforced PFA
View product details
Download Center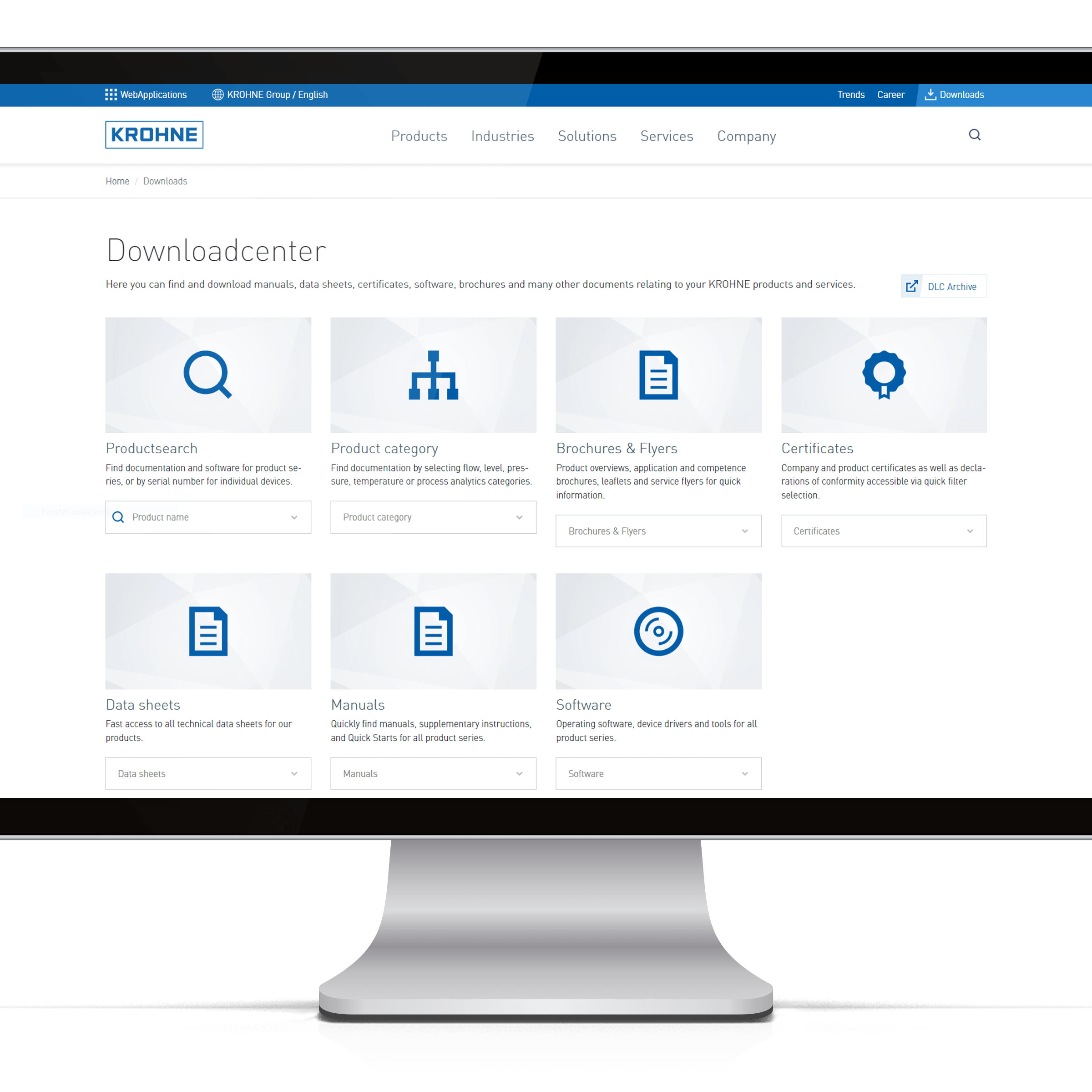 OPTIFLUX 1000
Download Center
Technical datasheets and handbooks
Flyers and brochures
Certificates and approvals
Software and driver