OPTIFLUX 4300
Electromagnetic flowmeter for advanced process and custody transfer (CT) applications
High accuracy (±0.2%), certified for custody transfer
For low conductivity media (>1 μS/cm) and high solid contents (≤70%)
Flange: DN2.5…3000 / ⅒…120", max. PN40 / ASME Cl 300
3 x 4…20 mA, HART®,Modbus, FF, Profibus-PA/DP, PROFINET
OPTIFLUX 4300 C – Compact version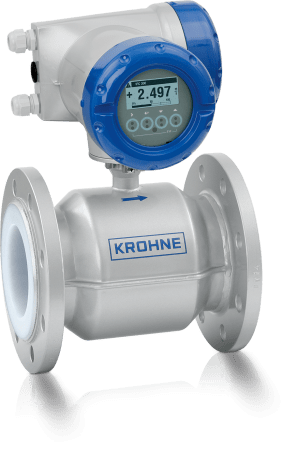 The OPTIFLUX 4300 is an electromagnetic flowmeter (EMF) for advanced process applications with aggressive liquids or abrasive media. The high-end flowmeter is particularly suitable for critical applications requiring high accuracy and many diagnostic functions. It enables reliable measurement even under very harsh process conditions with temperatures up to +180°C / +356°F, low conductivities (≥1 µS/cm), high solid contents (up to 70%) and high pressures (up to 1500 bar / 21751 psi). For custody transfer applications, the OPTIFLUX 4300 has a wide range of certifications including OIML R49 and R117 or MI-001 and MI-005. It can also be used for flow measurement in district heating networks requiring MI-004 approval.
The OPTIFLUX 4300 is available in a wide diameter range up to DN3000 / 120". Its patented virtual reference option allows for a very cost-saving measuring mode without additional grounding rings – particularly when it comes to large diameters. Installation in measurement chambers subject to (constant) flooding is possible with the IP68 / NEMA 6P rated version. The meter is approved for use in hazardous areas and offers various digital communication options. A full on-site verification of the OPTIFLUX 4300 without process interruption can be carried out using the OPTICHECK service tool.
Product highlights
Bi-directional flow measurement over a wide dynamic range (turn down ratio: 1000:1)
Available with patented virtual reference grounding method: no grounding rings needed
Extensive flowmeter and process diagnostics (incl. NE 107)
For hazardous areas: ATEX, IECEx, NEPSI, FM, CSA, EAC, INMETRO
Standard measurement accuracy: ±0.2% or ±1mm/s of measured value (MV)
For custody transfer: OIML R49, OIML R-117; MI-001, MI-004, MI-005
PTFE, PFA, ETFE, hard rubber, soft rubber or PU liner: excellent chemical and abrasion resistance
Wide range of electrode materials
Special designs, sizes, inner diameters and liner thicknesses on request
Optional external coatings for offshore or subsoil installation (also acc. to ISO 12944)
Full bore design: No moving parts, no wear, no pressure loss
On-site verification of flowmeter with OPTICHECK service tool
Typical applications
General
Advanced applications with clean, aggressive or abrasive liquids
For low conductive media (>1 μS/cm)
Fiscal metering (custody transfer) of liquids other than water
Custody transfer flow measurement in district heating networks
Applications with high pressures (max. 1500 bar)
Chemical and other process industries
Dosing of additives
Custody transfer of chemicals
Conductive fluid chemicals
Process water, cooling water
Oil and gas industry
Water injection (high pressure)
Drilling mud
Produced water
Minerals and mining industry
Hydrocyclone feed lines
Sludge and slurries
Pulp and paper industry
Paper pulp
Chemicals (black liquor, bleach, etc.)
Wastewater industry
Sludge and sewage treatment
Accessories for this product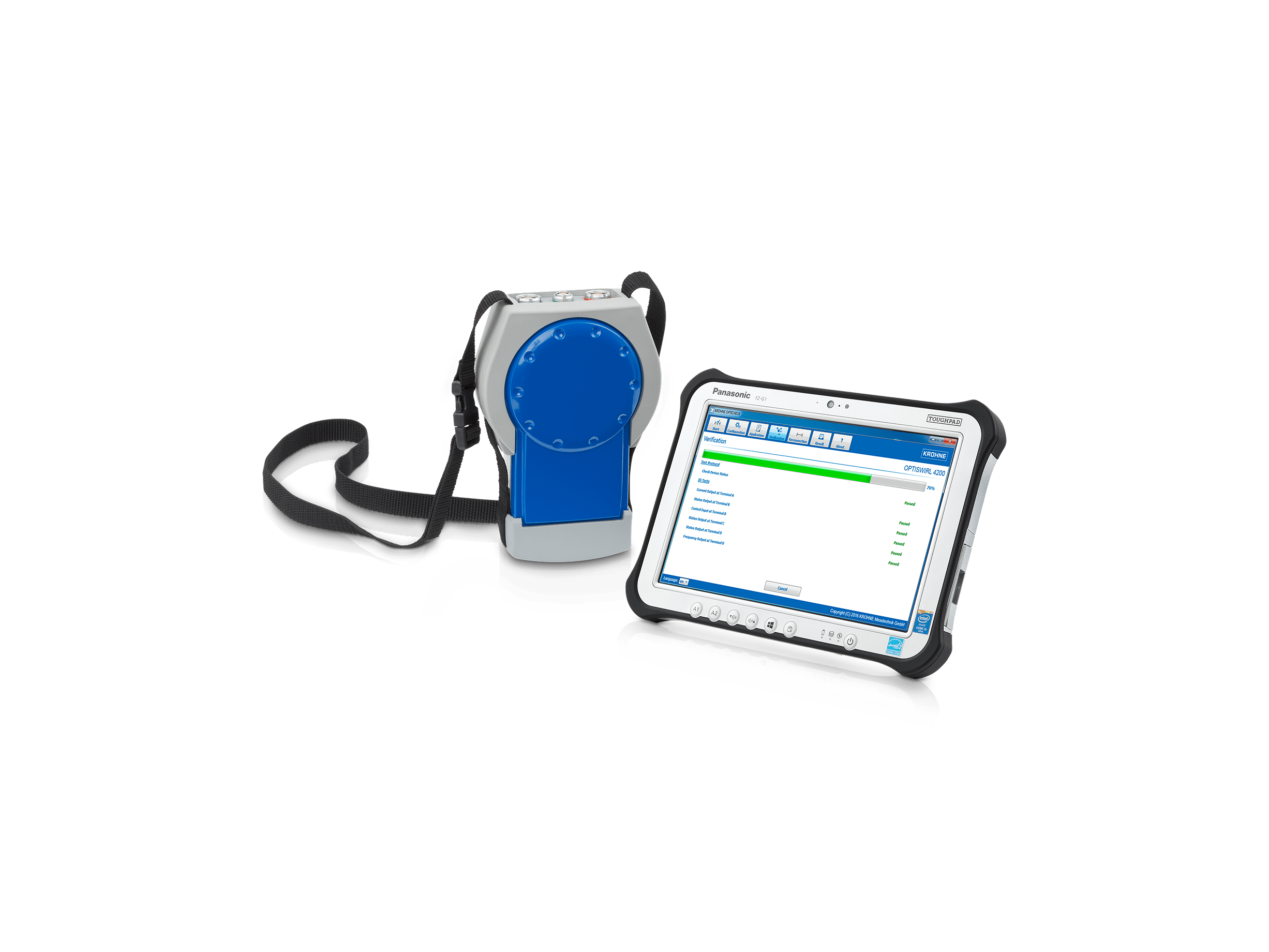 OPTICHECK Master
Handheld for in-depth verification, device commissioning and monitoring
On-site performance check and verification (level 0,1,2) without process interruption
Convenient commissioning of field devices, e.g. zero calibration
Detailed reports for proof test documentation of safety loops acc. to IEC 61508/61511, and for quality management systems (ISO 9001)
View product details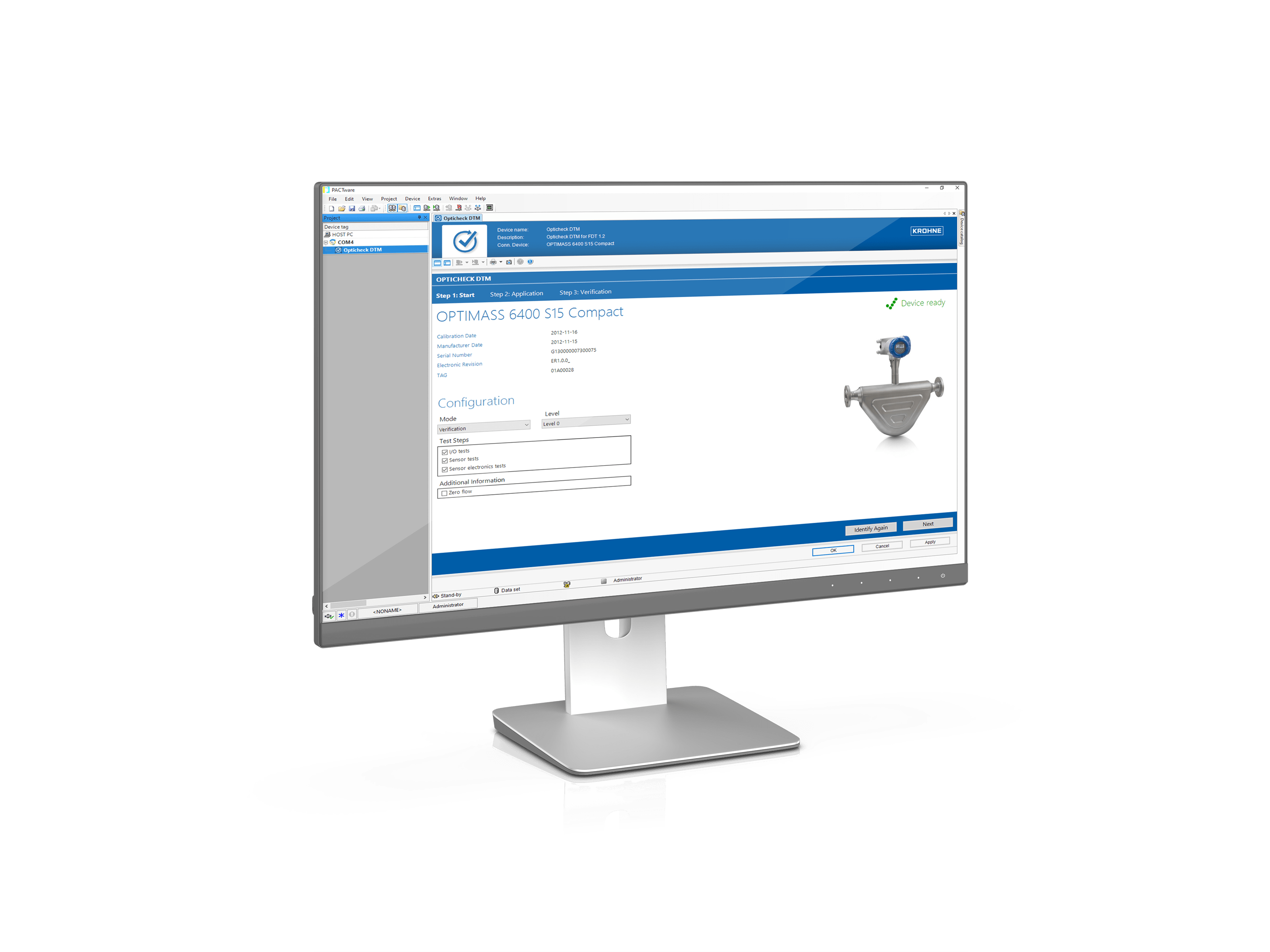 OPTICHECK DTM
DTM for advanced device verification and commissioning
Usable with any FDT frame application from the control room or on site
Advanced verification (level 0,1) without process interruption
Detailed reports for proof test documentation of safety loops acc. to IEC 61508/61511, and for quality management systems (ISO 9001)
View product details
Related products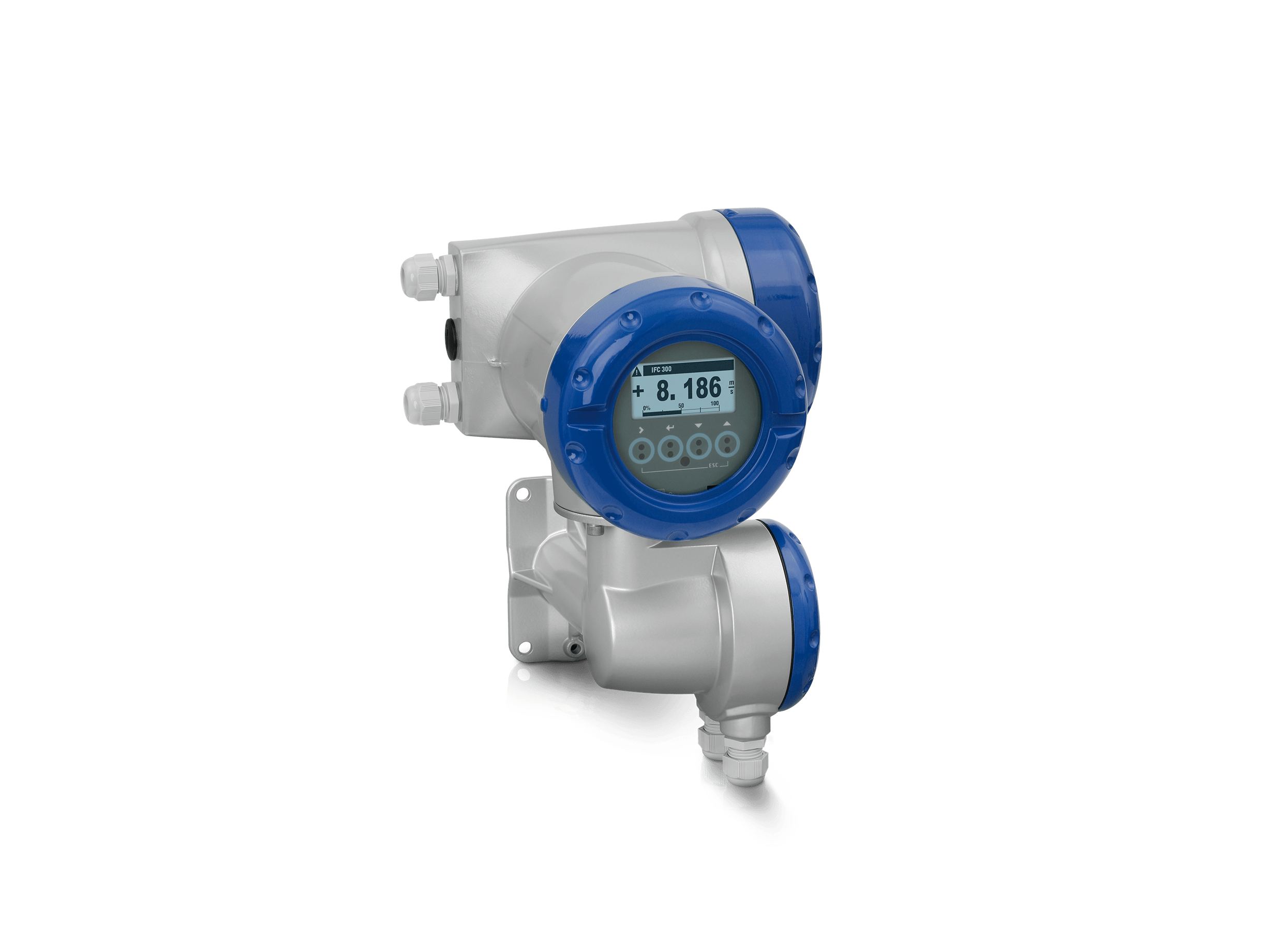 IFC 300
Electromagnetic flow converter for combination with OPTIFLUX and WATERFLUX flow sensors
Compact, remote field, wall-mounted and rack-mounted housing
With extensive diagnostics for advanced requirements (NE 107)
4-wire, 3 x 4…20 mA, HART®, Modbus, FF, Profibus-PA/DP, PROFINET etc.
View product details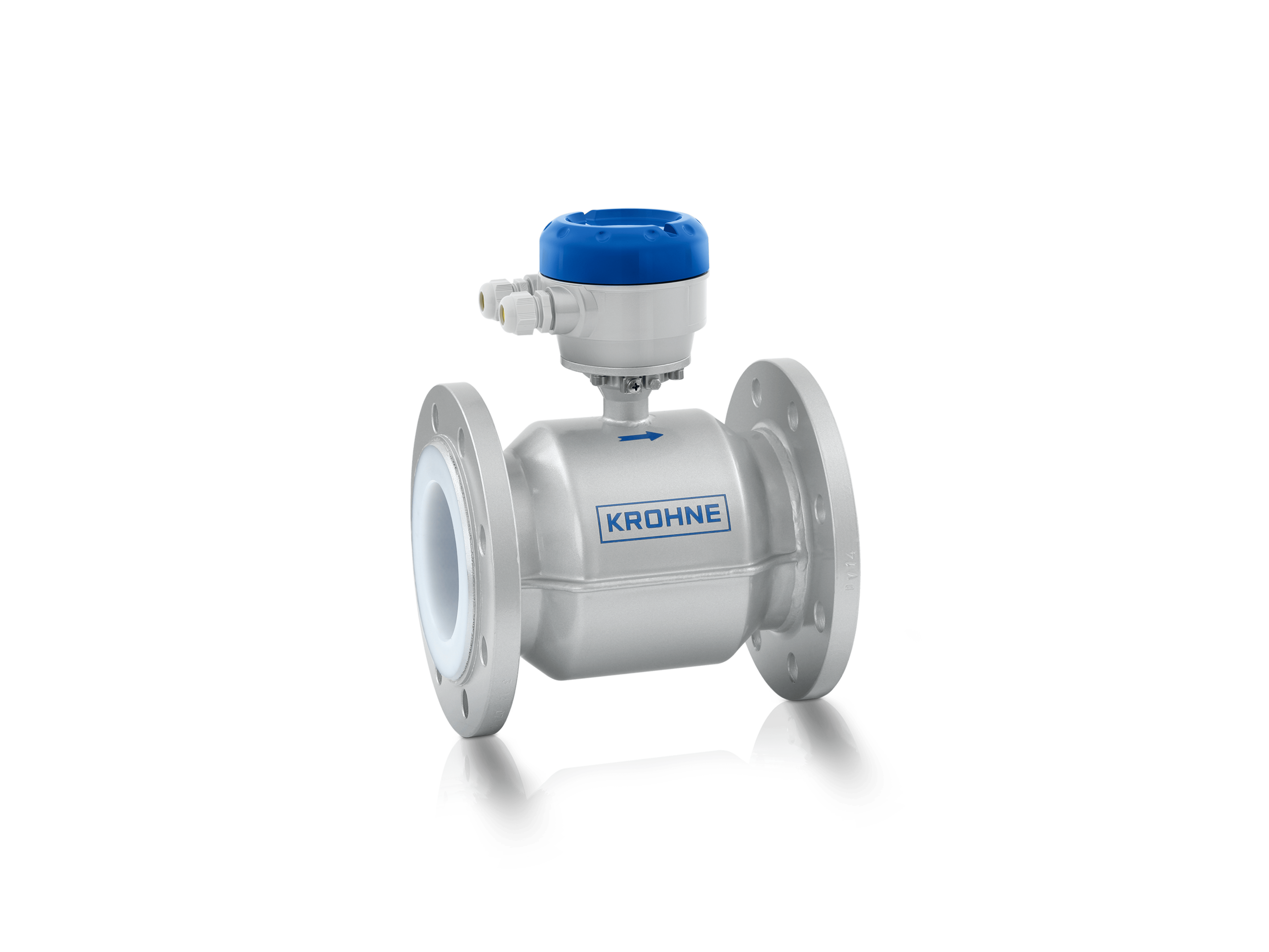 OPTIFLUX 4000
Electromagnetic flow sensor for combination with IFC 050, IFC 100, IFC 300 and IFC 400 signal converters
Full bore design: pipe cross-section without restrictions
Connection sizes: DN2.5…3000 / ⅒…120" (depending on signal converter)
Liner: PTFE, PFA, ETFE, PU, hard and soft rubber
View product details
Download Center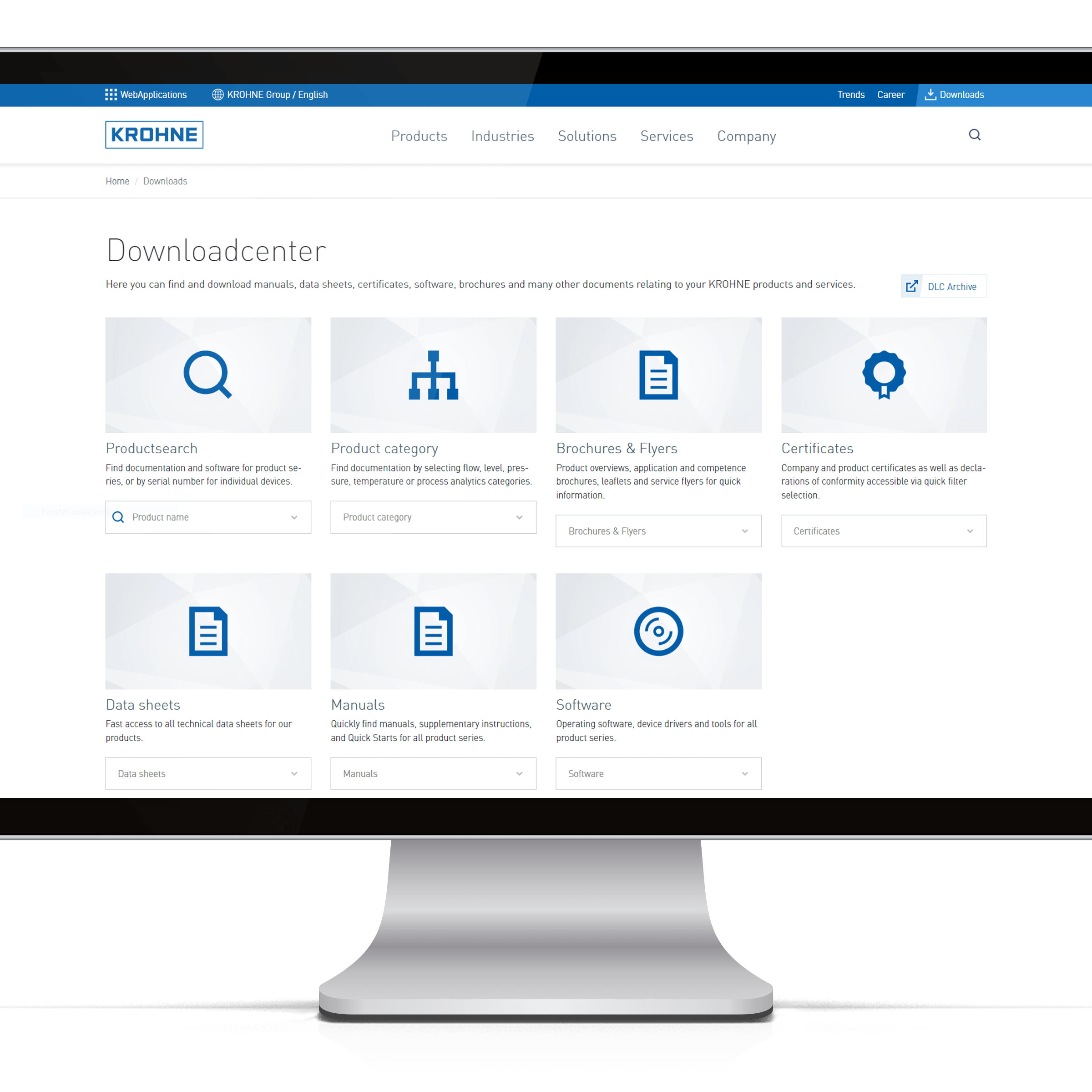 OPTIFLUX 4000
Download Center
Technical datasheets and handbooks
Flyers and brochures
Certificates and approvals
Software and driver