OPTIFLUX 7300
Electromagnetic flowmeter for low conductivity liquids (≥0.05 μS/cm)
Ceramic tube with non-wetted electrodes for extremely adhesive and abrasive media
Hygienic and vacuum resistant
Flange or wafer/sandwich version: DN25…100 / 1…4", max. PN40 / ASME Cl:300
3 x 4…20 mA, HART®, Modbus, FF, Profibus-PA/DP, PROFINET
OPTIFLUX 7300 C – With compact aluminium housing and flange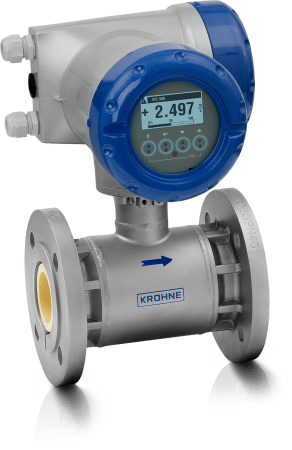 The OPTIFLUX 7300 is a an electromagnetic flowmeter (EMF) for measuring very low conductivity liquids (≥0.05 μS/cm). The high-end meter is particularly suitable for applications with extremely adhesive and greasy media that tend to form an insulating film. It is also the first choice for applications involving high vibration and noise as well as oxidizing, abrasive or toxic chemicals. The leak-tight, vacuum and temperature resistant ceramic tube construction also complies with regulations of the food industry (FDA, EC1934/2004). Therefore, hygienic flow measurement with advanced requirements is another field of application.
The electrodes of the OPTIFLUX 7300 are designed as large-area capacitor plates, mounted behind the ceramic liner. Unlike conventional EMFs, its electrodes have no direct contact with the process liquid. The non-contacting capacitive signal pickup between medium and electrodes enables reliable measurement even in the event of non-conductive product build-up on the tube wall. The flowmeter comes with flange or as flangeless and space-saving wafer version. It features advanced diagnostics and multiple digital communication options. A full on-site verification of the OPTIFLUX 7300 without process interruption can be carried out using the OPTICHECK service tool.
Product highlights
Bi-directional flow measurement over a wide dynamic range
High chemical resistance: Designed for aggressive, toxic and abrasive media
Stable measurement in noisy applications, no insulation of electrodes
100% diffusion tight ceramic sensor material
Excellent long term stability and accuracy
Extensive sensor and process diagnostics (incl. NE 107)
Flange or sandwich version
Optional extra robust flanged design for heavily vibrating constructions
Suited for hygienic use (conforms with FDA, EC1935/2004; EHEDG certified)
Full bore design: No moving parts, no wear, no pressure loss
On-site verification of flowmeter with OPTICHECK service tool
Typical applications
General
Advanced applications with very low conductivity media (≥0.05 μS/cm)
Toxic, aggressive and abrasive media with solid content up to 70%
Cost-effective alternative for applications associated with ultrasonic and Coriolis mass flowmeters
Chemical and other process industries
Precise volumetric dosing of additives
Corrosive, abrasive liquids and slurries
Dosing of adhesives and fibrous products
Emulsions incl. latex, emulsion paints etc.
(Bio-)alcohols, spirits, glycols, glycerine
Organic mass production
Oil based products
Food and beverage industry
Hygienic blending, dosing and batching
Fatty and oily products (e.g. vegetable oils)
Creamy and dairy products (e.g. fat, cream, milk, cheese, yoghurt with fruit particles)
Minerals and mining industry
Inhomogeneous and abrasive fluids
Cement and similar applications
Water and wastewater industry
Sludge and sewage
Water mixed with fat, oil and grease (e.g. in anaerobic co-digestion)
Irrigation
Pulp and paper industry
Chemically aggressive fibrous products
Products that form a film insulating the electrodes (waterglass)
Accessories for this product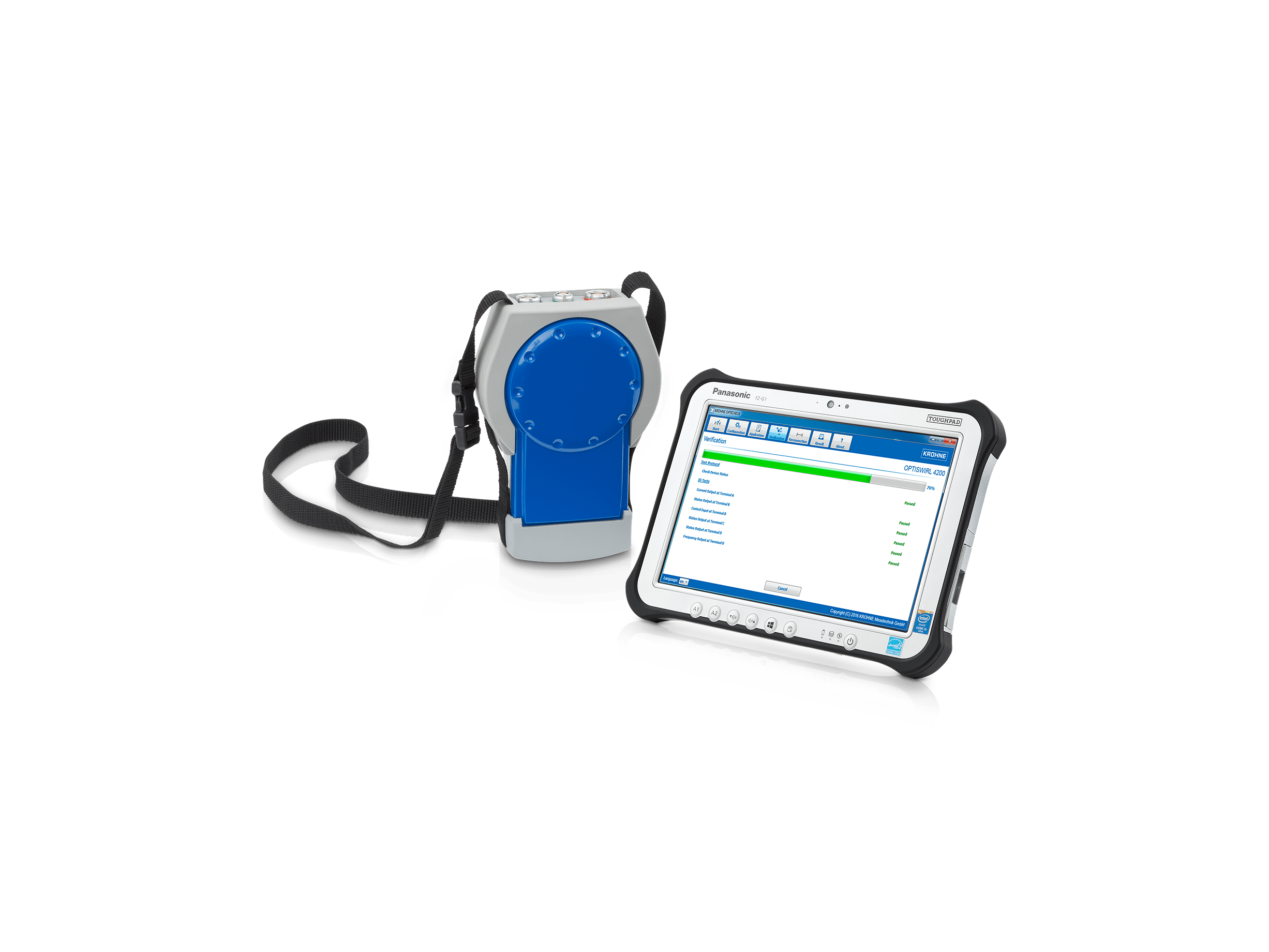 OPTICHECK Master
Handheld for in-depth verification, device commissioning and monitoring
On-site performance check and verification (level 0,1,2) without process interruption
Convenient commissioning of field devices, e.g. zero calibration
Detailed reports for proof test documentation of safety loops acc. to IEC 61508/61511, and for quality management systems (ISO 9001)
View product details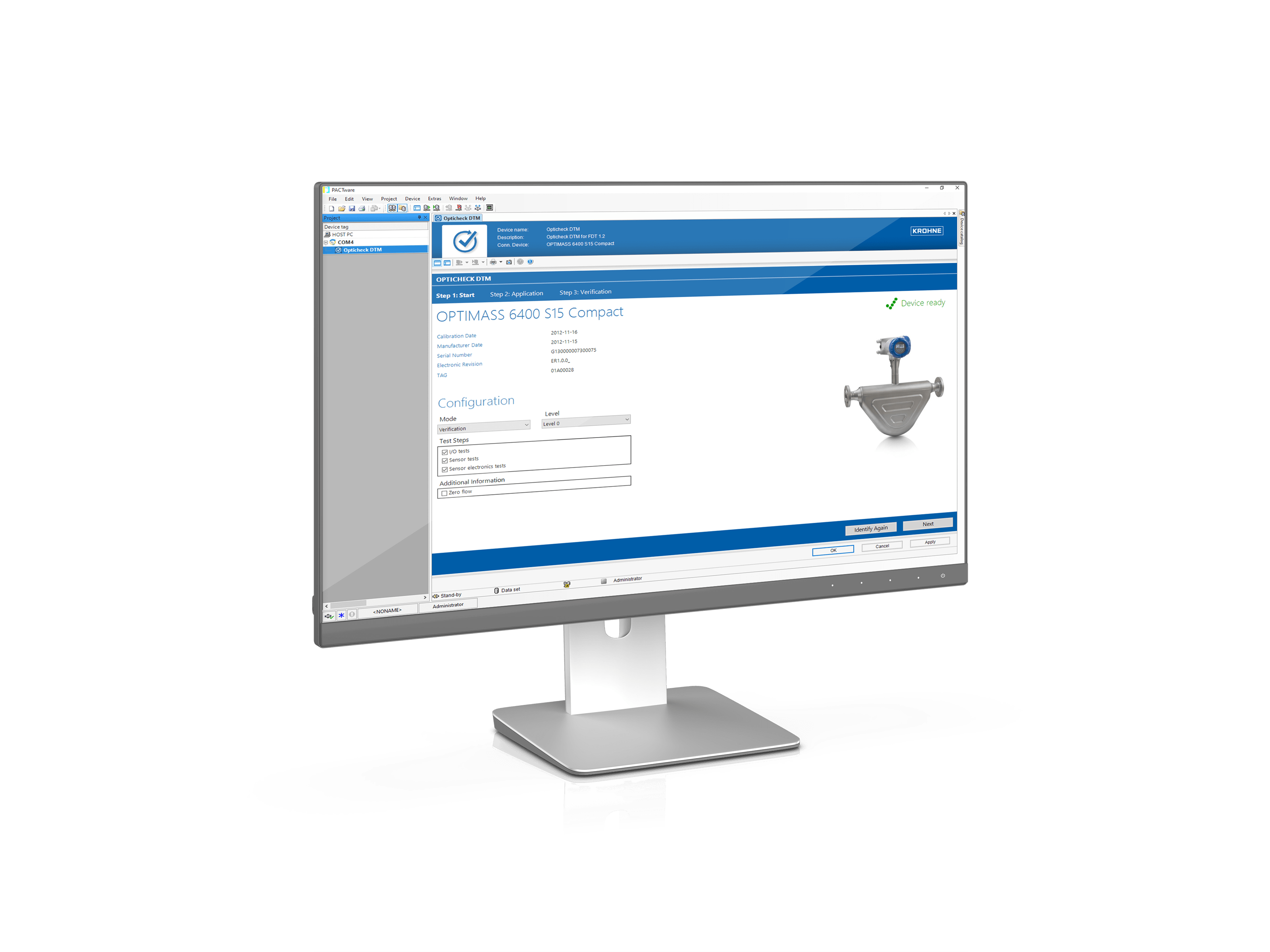 OPTICHECK DTM
DTM for advanced device verification and commissioning
Usable with any FDT frame application from the control room or on site
Advanced verification (level 0,1) without process interruption
Detailed reports for proof test documentation of safety loops acc. to IEC 61508/61511, and for quality management systems (ISO 9001)
View product details
Related products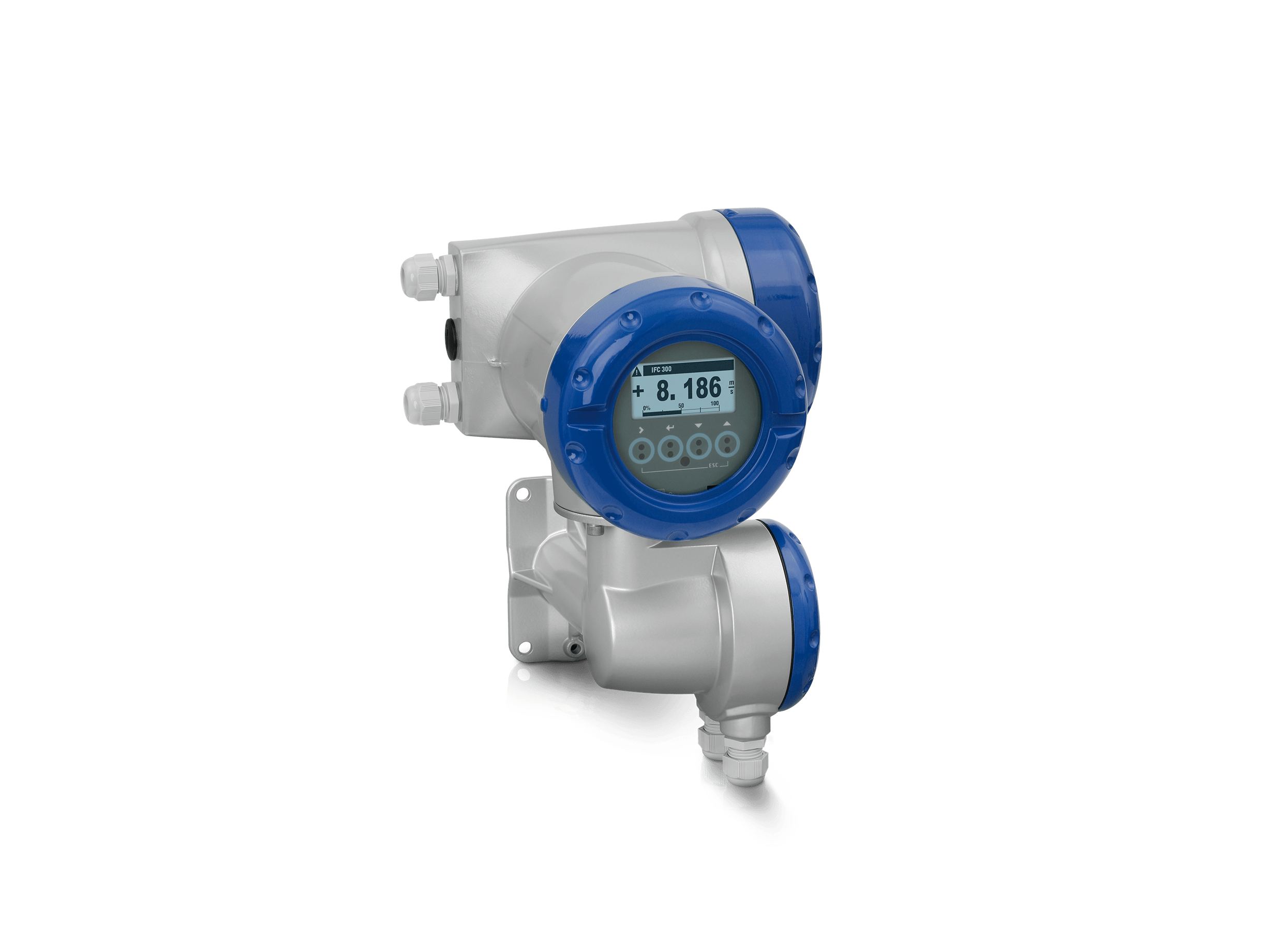 IFC 300
Electromagnetic flow converter for combination with OPTIFLUX and WATERFLUX flow sensors
Compact, remote field, wall-mounted and rack-mounted housing
With extensive diagnostics for advanced requirements (NE 107)
4-wire, 3 x 4…20 mA, HART®, Modbus, FF, Profibus-PA/DP, PROFINET etc.
View product details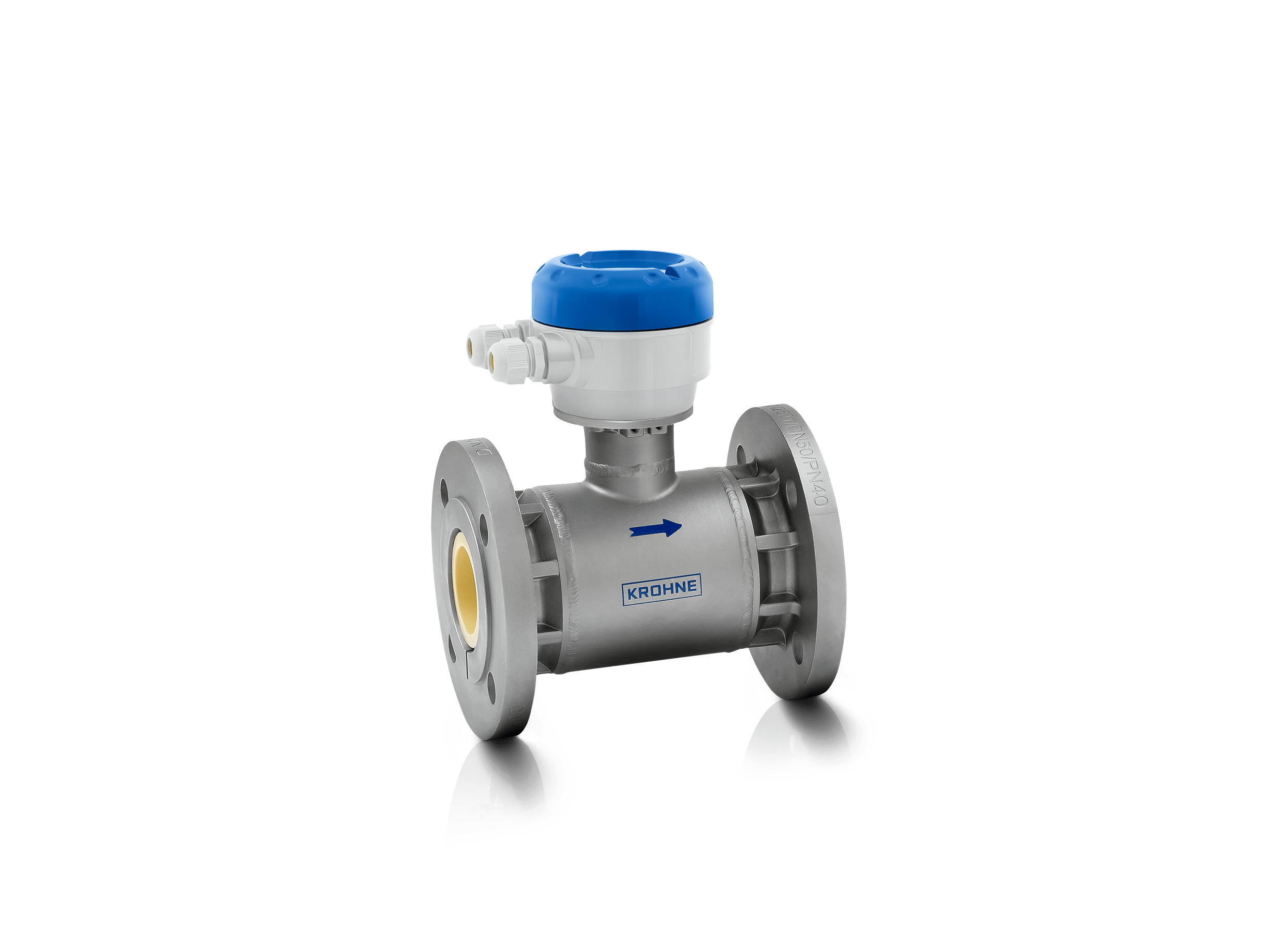 OPTIFLUX 7000
Electromagnetic flow sensor for combination with IFC 300 signal converter
Full bore design: pipe cross-section without restrictions
Connection sizes: DN25…100 / 1…4"
Tube material: Ceramic
View product details
Download Center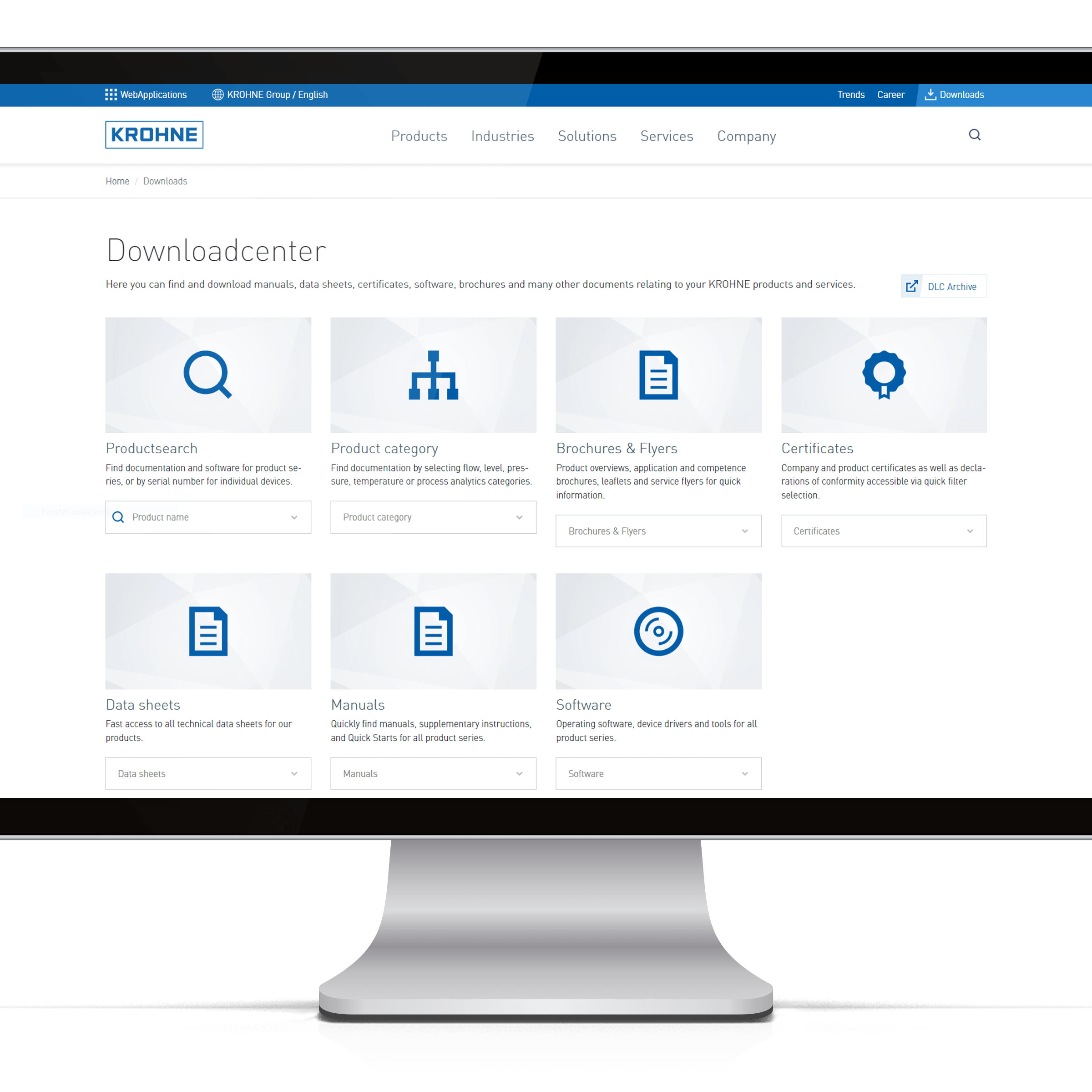 OPTIFLUX 7300
Download Center
Technical datasheets and handbooks
Flyers and brochures
Certificates and approvals
Software and driver